The Board of Valley Bank (in organization) consists of twelve Phoenicians from all walks of life including medicine, legal, real estate development and sales, accounting, construction, international trade, human resources, and small business. Valley Bank (in organization) was formed in the spirit of its namesake, with the mission of returning to Phoenix an independent community bank with the unique ability to help the community reach its full potential in terms of economic development and overall quality of life.  Just as the mightiest of trees receives its nourishment and support from the roots, Valley Bank (in organization) strives to nourish the roots of this great community.
Ben P. Barcon
Chairman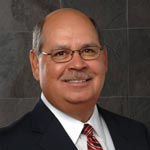 Ben Barcon is co-founder and President of ADM Group, Inc., the largest minority-owned architectural firm in the Valley. He also co-founded ADM Group Development, LLC, a project development company and Barcon's VacTech, Inc., a seller and rebuilder of turbos and dry pumps.  After graduating from ASU with a B.Sc. in Construction Management, Ben began his career with the Arizona Public Service Company (APS) where he was employed for 25 years prior to creating ADM in 1992. In all, Ben brings more than 40 years of construction and design experience with him.
Ben has also served on many non-profit agency governing boards including the Friendly House, Academia del Pueblo Charter School, and Home Care, Inc.  He currently serves on the City of Phoenix Development Services Advisory Board, City of Phoenix Fiscal and Performance Subcommittee, and is Chairman of the Development Services Process and Procedures Subcommittee.  Ben has served on Governor Napolitano's Latino Advisory Committee for the past three years.
Ronald Yunis, MD
Vice Chairman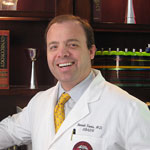 Originally from New York, Ronald is an actively practicing Obstetrician / Gynecologist and has been in private practice in Phoenix for 11 years. He is currently Chairman of the department of Obstetrics and Gynecology at John C. Lincoln Hospital- North Mountain and is also the Medical Director for a local women's clinic. He was previously a member of the teaching staff of the Ob/Gyn departments of Good Samaritan and St. Joseph's hospitals.
Ronald attended Cornell University in New York, graduating with a B.A. triple major in Biology, Economics, and Spanish. He graduated the Mount Sinai School of Medicine in New York and completed his residency in Ob/Gyn at Texas Tech University- Lubbock, Texas where he met his wife, Kelly. They have a daughter, Samantha, born April 2007. Their company, Frosty Paws, is the Phoenix area developer for Ben & Jerry's ice cream shops. They own and operate three Ben & Jerry's scoop shops.
Ron has also extensively been involved in real estate development and investment in the Valley and his companies own and manage several residential and commercial properties in Phoenix.
Charles M. Dyer
Secretary / Treasurer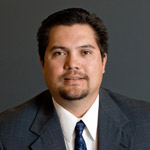 Charles M. Dyer is the managing member of the Phoenix law firm of DYER & FERRIS, LLC, where he practices in the areas of guardianship and conservatorship, probate, trusts, and estates, and business planning. He received his B.S. degree in business management from Arizona State University and his J.D. degree from California Western School of Law in San Diego, California. Mr. Dyer is admitted to practice in both the State and Federal Courts in Arizona. He is a member of the Maricopa County Bar Association, the State Bar of Arizona and the National Academy of Elder Law Attorneys. Mr. Dyer is also a certified private fiduciary by the Arizona Supreme Court Certification Division, and he regularly serves as a Court Appointed Fiduciary in contested matters.
Mr. Dyer is a frequent lecturer on the topics of probate, guardianship, conservatorship and estate planning.  He has served as a board member for various non-profit entities over the past several years.  Most notably, Mr. Dyer served for many years on the Board of Elders for Desert Spring Church of Chandler, Arizona.  Mr. Dyer currently serves on the Board of the Ball Foundation Charter Schools of Arizona which serves over 1,100 students and currently has two campuses in the Phoenix metropolitan area.
Pablo Prichard, M.D.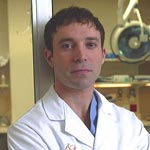 Born in Buenos Aires, Argentina, Pablo emigrated to the US with his family as a young teen. He received his B.A. in Chemistry from Rice University in Houston, Texas and his M.D. from the University of Texas Medical Branch at Galveston. He completed his residencies in General Surgery and Plastic Surgery at Michigan State University, where he then served on the teaching faculty prior to moving to Phoenix to become the Medical Director of Plastic Surgery at John C. Lincoln Hospital- North Mountain.  In 2005, Pablo founded Advanced Aesthetic Associates. He is also founder and director of Advanced Plastic Reconstruction, P.L.L.C. 
Dr. Prichard is currently directing the creation of The Plastic Reconstructive Surgery Center, a joint venture with the John C. Lincoln Health Network which will have a regional as well as an international draw.  He is also involved with several housing development projects in Phoenix and Tempe.
Ali Borhan, M.D.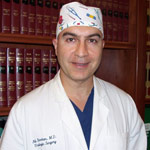 Dr. Borhan is a board-certified Urologist who has practiced in Phoenix since 2004. Originally from New York, Al attended Cornell University and received his M.D. from Albany Medical College. He completed his residency in Urology at the University of Rochester and is one of the first Urologic surgeons in the nation to be trained in Robotic and Advanced Laparoscopic techniques. He is widely regarded as one of the leaders in the field of Robotic Urological Surgery and has performed one of the largest case series in the state of Arizona; his practice has a regional and national draw. Dr. Borhan is currently also a highly sought-after robotic surgery instructor, frequently traveling throughout the West Coast to train other surgeons in robotic and advanced laparoscopic techniques.
In 2007 Al became a partner at Affiliated Urologists, LTD. He currently coordinates the Robotic programs at St. Joseph's, St. Luke's, and John C. Lincoln Hospitals. He is also currently involved in the development of a multi-specialty Surgical Center in Central Phoenix.