Consultants
Our consultants are among the most knowlegeable bank consultants in the country.
Our lead consultant Ernie Garfield and his team have helped start 31 banks. Besides being a native of our state, Mr. Garfield has served as an Arizona State Senator, Arizona State Treasurer, and Arizona Corporation Commissioner. The team includes a former bank regulator and another former Arizona State Treasurer.
Ernest Garfield
Ernest Garfield is the Chairman, founder, and principal partner of Interstate Bank Developers, Inc. Ernie is also founder and chair of the Alliance of Business Banks, the Arizona Financial Institutions Task Force, and the U.S. Criminal Records Agency.
The Phoenix Business Journal selected Ernie as one the most influential business leaders of 2007.  His civic involvement has included serving on the governor's commissions for Prevention of Family Violence, Violence against Women, Rape Prevention, Sexual Assault Prevention Task Force, and as a director on the board of the Girl Scouts-Arizona Cactus-Pine Council.  He serves as a founding member of the Men's Anti-violence Network and as a member of The Arizona Skill Standards Commission.  While in the Army, Garfield served in Korea.  He is an inductee in the U. S. Army Field Artillery Hall of Fame at Fort Sill, Oklahoma.
As an Arizona State Senator he was a member of the Appropriations, Judiciary, and Commerce and Industry committees and Vice-Chairman of the Senate Education Committee.  As State Treasurer of Arizona he helped reform the state's investment laws.  His efforts made it possible for him to earn more interest income for the state during his tenure than had been earned by all previous state treasurers combined.  As Arizona Corporation Commissioner during the Middle East oil crisis, he twice chaired the White House Conference on Energy.  Since leaving public office in 1979, Mr. Garfield has been involved in bank organizations, real estate development, and publishing.  He has helped start 31 banks.
Bart Fleming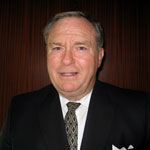 Bart Fleming has over thirty years of executive leadership in the private and public sectors. He was elected to statewide office, serving a four year term as Arizona State Treasurer. Bart served as a senior official in President Reagan's administration in the Department of Health and Human Services. He was appointed Associate Administrator and later, Acting Deputy Administrator of the federal agency responsible for the Medicare and Medicaid programs. Following federal service Bart founded and led several public policy organizations. He worked on issues addressing healthcare, national security, the federal election process, and natural disaster response planning. Bart is assisting Valley Bank with the development of its strategic business plan and the coordination the bank's capital formation campaign.
Gregory M. Faris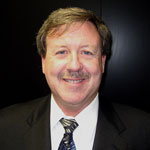 Mr. Faris is president and owner of Directors' Services, a bank consulting firm specializing in de novo bank development. Greg served as Senior Bank Examiner for the Ohio Department of Financial Institutions until moving to Arizona in 1981 where he held the same post for the State of Arizona. He served as Senior Bank Examiner with the Arizona DFI until 1986 when he joined Interstate Bank Developers as Senior Vice President. Prior to founding Director's Services, Mr. Faris was also a member of Souders and Associates, Inc. where he assisted in developing strategic plans and financial analysis for existing community banks. Greg brings over 28 years of bank regulatory and consulting experience to his clients and has assisted in the opening of over 21 banks.
Tina Behrens
Acuity Consulting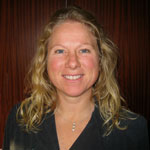 Tina Behrens, owner of Acuity Consulting, has assisted banks in organization for over eight years.  Her services include preliminary legal work such as drafting the prospectus and organizational documents.  She initiates blue-sky research related to the sale of stock, and compiles the directors' biographical and financial data for the bank charter application.  Tina also provides assistance in developing the market area survey and advisory board material.
With a degree in business, Tina has served many small businesses in a lead financial role.  She has been co-owner of an international custom jewelry manufacturer, and is a licensed insurance agent (LUTCF), once specializing in business continuation and estate planning.  In addition to her work with banks, Tina is co-owner of 360 Adventures, an outdoor-adventure based leisure tour, teambuilding & group events company specializing in rock climbing, mountain biking, hiking, backpacking and canyoneering.